6/Jan/2012
KK group has developed their luxury E & TD series round jars/bottles that are combinable with lovely ball shaped closures that will catch the customers' first attention.
They are classical & elegant design image, ideal for exclusive selecting markets in skin-care fields. Complete sizes of bottles & jars can be customized with different colours or metalizing options for making your packaging more attractive!
The TD jar is available in size of 10ml, 15ml, 20ml, 30ml, 50ml & 60ml. And the E bottle is available in size of 15ml, 30ml, 50ml 100ml, 120ml & 200ml.
Taiwan KK is a leading professional manufacturer of high-end cosmetic containers in Taiwan and has been praised by many worldwide cosmetic companies. Their main activities are mould making, plastic injection, assembling production and custom decoration. Vacuum bottles, PP and PET bottles are also their specialties.
COSJAR has more than 300 cosmetic container moulds with plenty of sizes, and they make certified cosmetic containers to ensure your cosmetic bottles are manufactured with high quality materials.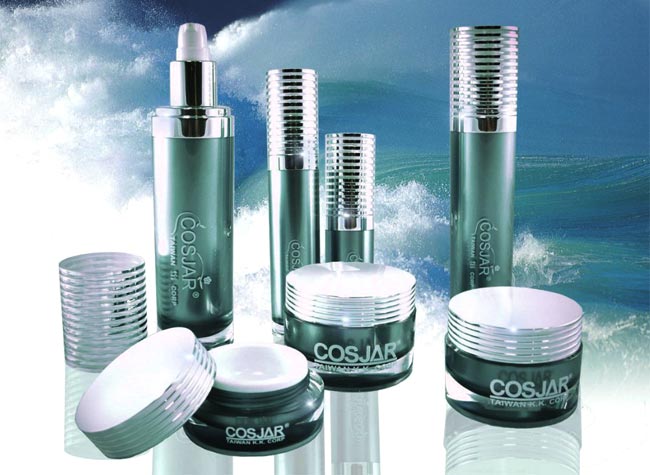 Company overview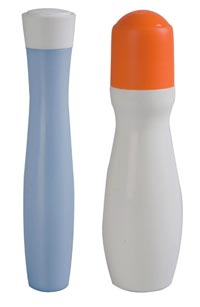 TAIWAN K.K. established in 1976, is a leading manufacturer (ISO 9001 Certified) of top quality crystal clear acrylic containers for skin care / cosmetics products (Cosjar). We focus on solving packaging problems with innovation and flexibility, continue to create new-trend design for aesthetic demands of Beauty market.
Established in 1993, TAIXING K.K. is one of subsidiaries of TAIWAN K. K. Corp in mainland China. We specialize in designing, developing and manufacturing all kinds of lotion dispensing pumps and Roll-ons, which are widely applicable for beauty, hair-dressing and washing-up products (TKPC).
Impelled by excellent human resources, systematic and organized management, K.K. people will always be ready to provide customers high quality products and services. Customers' satisfaction will be definitely our greatest success. We have done the best to keep us ahead in this beauty field, hopefully to make a splendid future together with you.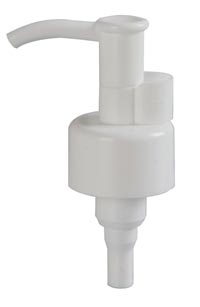 Products
COSJAR - Ideal for face cream, body lotion, eye gel, serum, foundation, toner, cleanser & hair care products. Comprehensive 22 series in shapes of square, oval, pyramid & round bottles, jars & droppers, size from 10ml to 200ml. They create gentle, elegant and prestige image with double layer design.
TKPC - PUMP DISPENSER - Patented pumps with counter tamper design and water shield function will surely protect your products. Additionally, our TKPC series, multifunctional pumps, with anti-back flow function are now widely adopted by Johnson&Johnson, Unilever, Henkel, Nivea, Revlon, Kao and so on.
ROPAC - ROLL-ON - Different sizes & shapes available, with no leakage.