Beautyworld Middle East/Dubai
Beautyworld Middle East/Dubai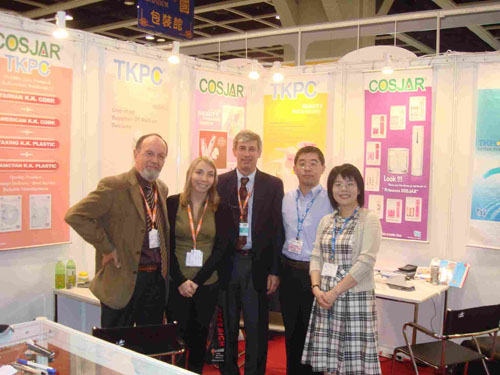 The 2009 edition of Beautyworld Middle East was inaugurated by Mrs. Raja Al Gurg, President of the Dubai and UAE Businesswomen's council and President of the Federation of the UAE Chambers of Commerce and Industry. The show welcomed over 656 international exhibitors and 15089 visitors this year, an impressive number that clearly reaffirms the belief that the beauty and spa industries are still holding strong with tremendous potential despite the worldwide recession.
With an amazing array of products and services from all over the world, visitors had again the opportunity to source cutting edge products and services as well as learn about the current market trends. Beautyworld Middle East is the Largest International Trade Fair for Beauty Products, Cosmetics and Perfumery in the Middle East!
Beautyworld 2010: June 01 - 03, 2010 at Dubai International Exhibition Centre

Cosmetics Container. Cosmetic Bottle. Plastic Cosmetic Bottle. Bottle Dispenser
Ready Market team is capable of providing more details of "beauty world" and take care of the entire purchasing process for you. Please leave your information to COSJAR (K.K. Group Corp.) or click Ready-eSupport icon to chat instantly.