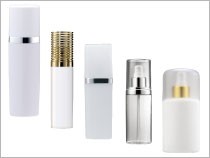 Most of our Cosmetic Packging Bottles are double-walled Outer MS(Acrylic) bottles, we also produce PET bottles and PP bottles.
Inorder to be able to hold different ingredients of our customers, mostly we use PP, PET and PETG as the material for inner bottle.
Please browse our bottles according to their material.